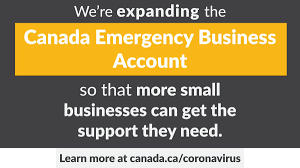 Canada Emergency Business Account Loan - A Refresher
CEBA loan came into effect April 9th, 2020. This provided companies with a $40,000 loan at zero interest and zero repayments till December 31, 2022.
If the company repays $30,000 of this loan by December 31, 2022, then the $10,000 balance is forgivable. If the company does not repay the $30,000 by December 31, 2022, then the remaining balance is converted into a 3 year term loan at a 5% interest, and there is no forgivable amount.
Recently CRA has indicated that this loan will be increased to $60,000 – more on this later.