Choosing an accountant for your business is one of the most important decisions for you and your business. The right accountant can help you do more than just file your taxes, they can help you grow your business, keep you from increasing your risk of being audited and save you time and money in the end.
With that in mind, we created a list of the most important questions you should ask your prospective accountant when the time comes to hire one or change.
Do They Have a Designation?
In Canada, there use to be 3 different designations that have all amalgamated under the Chartered Professional Accountant (CPA) designation. With this designation, you can feel assured that the individual or firm has had to undergo a certain amount of training and education and are regulated by CPA Canada and one of the Provincial organizations as well, such as CPA Ontario. These regulatory bodies give the public some peace of mind as the individual accountant or firm is monitored on a regular basis to uphold the standards in place.
How Accessible are They?
This could mean a couple of things: is their office around the corner from you? Or do they return your phone call? Let me talk about the last one first.
The biggest complaint I hear from people looking to change accountants is that they never call me back. When calling around looking for a new accountant, if that person or firm takes a couple of days to call you back, that is like an indication of what they may be like when/if you are a client. It is especially true when you are talking about a 1-person operation. People take vacations or get busy during tax time, and it becomes more difficult for 1 person operations to be responsive to their clients.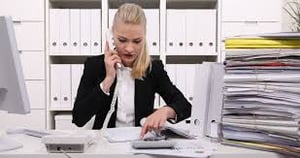 "But accountants with employees cost more," you say. Not necessarily true. Sure firms like ours cannot compete with someone just starting out and essentially quoting low fees just to acquire clients, but once they get busy, sometimes they cannot afford to hire staff, and they become too busy, and something has to give, and it is usually the communication. At our firm, we have staff at different levels doing the appropriate work for their level for us to maintain our client first focus well maintaining reasonable fees for our clients.
In terms of choosing an accountant in your neighbourhood, that should not be as much a factor as it was even 10 years ago. With modern technology, you should be looking for the best accountant you can find. This no longer limits you to being restricted to choosing an accountant in your town or neighbourhood. Firms now can service clients from across the street, province, or the world. The clients who are furthest away from our office geographically are in Los Angeles, Belgium and Mumbai.
Ask Whether They Would Consider Themselves a Traditional or a Progressive Accountant?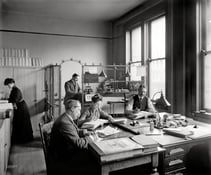 When you think of an accountant, you are typically thinking of a traditional accountant - Suits and ties. Not that there is anything wrong with that. But why do you want a progressive accountant? One word – Blockbuster.
We all remember Blockbuster – remember wondering around the store looking for a movie to rent because the one you came in to rent is out? Did you know that Netflix offered themselves up to Blockbuster for a mere $50 million dollars back in 2000? John Antioco, the CEO of Blockbuster passed on it. Now Blockbuster is out of business and Netflix is worth a little over $147 Billion. John Antioco was clearly thinking like a traditional movie rental business and did not recognize the progressive business model of Netflix.
Surprisingly, accounting firms can be traditional or progressive as well. A progressive accounting form will embrace change, adopt technology, empower their team members to make suggestions to both their internal processes and that of their customers. A traditional accounting firm continues to do exactly what was done last year.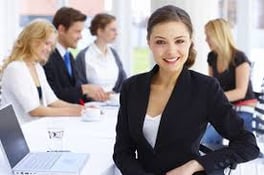 GBA is extremely proud to have been named one of the Top 50 Cloud Accounting firms of 2018 and we continue to think outside the box in terms of how we work with our customers – looking for ways to improve tax savings and efficiencies in both our client's businesses as well as our own.
Ask Yourself If You Like Them?
I have often told my clients when selecting an accountant, a lawyer or an investment advisor that they almost need to date them. Sounds weird, I know, but think about it. If you don't like them, are you really going to trust them? Are you going to ask them questions?
Working with an accountant needs to be a two-way road of communication. They should ask you questions, especially as they are learning the minutia of your business and you should be asking them questions. This should be a constant during your evolving relationship with them. Think of someone you don't like – do you often have casual conversations with them?
How Do They Charge Their Fees?
The traditional way to charge clients is to charge by the hour. This puts all the risk on the client. If it takes longer, the client pays more. If the client calls in with a question – the firm will send them an invoice. Then what will the client do next – correct! They will stop calling and close the line of communication. This is the last thing you want to do as a business owner – think of the accountant as an investment in your business. A good accountant will provide dividends in quick advice that they can give just from the thousands of financial statements that they have reviewed over their lifetime and point out areas of your business that need your attention or focus.
The progressive way of charging for fees is a flat fee service. That way, the firm absorbs the risk of taking more time, which is usually minimal, as a firm with enough experience will be pretty good at estimating. Additionally, when you work with an accountant who charges a flat fee, all your phone calls are already included in your fee – this means you are not discouraged from calling your accountant.
At GBA, all our fees are quoted as a fixed fee and available to be paid on a monthly basis to ensure you have a handle on your cash flow. So, no surprise invoices or amounts that you were not expecting.
Have They Ever Owned Their Own Business or Worked in Industry?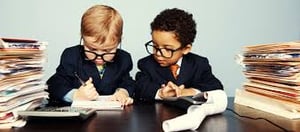 Sure, they may own their accounting firm, but if they don't have employees, they may not have the breadth of knowledge that would be beneficial to you in a pinch. Ask if they have owned their own business? My partner and I have both owned businesses and we know the things that may keep you up at night. Additionally, myself and several members of our team have worked in senior financial roles in business as well. While we may not have been the owner of that company being the top or 2nd in command of the finance function carries a lot of responsibility and experience.
At the end of the day, having a good accountant who can translate the numbers into English in a way that you can understand as the business owner is priceless.
How Long Have They Been in Business?
If they are new to business, then how can you rest assured that they will be there in a year or longer when you really need them. You want them to be successful now, and not in the future. Ask them what their growth rate is, how many staff they have, and more importantly, how often do the staff turnover and leave? When you work with a team, like GBA, you want to know that the team member you are connecting and communicating with will be there the next time you call.
---
GBA LLP is a full-service accounting firm in the Greater Toronto Area, but we primarily service all of Ontario as well as the rest of Canada, except Quebec. Our team of 20, provides Audits, Reviews, and Notice to Reader financial statements, as well as corporate tax returns. We also provide specialized corporate tax and succession planning for small and medium business, as well as some general advisory services.
If you would like to schedule a call to discuss your accounting or tax needs with one of our team members, please complete the free no obligation meeting request on this page.