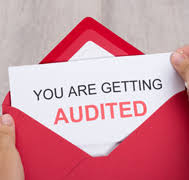 CRA Audits Increasing Every Year
Do a Google search on CRA (Canada Revenue Agency) Audits and you will find hundreds of articles about how CRA is spending more money to hire more auditors and improve statistical analysis to improve targeted audits. A few years ago, CRA reported to Parliament that random audits detected significant non-compliance in 12.2% of cases. However, targeted audits based upon certain risk assessments detected a whopping 46.7% of non-compliance. To this end, CRA has proposed to increase spending by $1.2 billion by 2024-25 to hire new auditors to improve tax compliance -- and they expect to recover and collect $5.8 billion more in taxes as a result.
We should first understand why taxpayers get audited, then we can talk about things you can do to alleviate the anxiety. So what activities or characteristics will increase your risk of getting audited?