COVID-19 and Your Business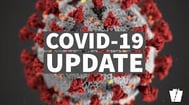 Today we wanted to update you on the CRA deadlines, extensions and other important information that has been implemented during the Corona Virus outbreak. Today's compilation is in part from the CRA website and CPA Canada, our regulatory body.
Filing Deadlines
Personal tax returns originally due by April 30th have been extended to June 1st. Amounts originally due on April 30th, have also been been extended to September 1st. This means that you will not incur interest or penalties if you pay the amount on your personal taxes owing by September 1st.
GST/HST and Payroll remittances and filing requirements have not been extended for balances owing nor for reporting purposes. Note that if you are late, you may be subject to penalties, and these penalties are not deductible for tax purposes.
Corporate Tax Returns - CPA Canada continues to lobby CRA to extend the filing deadline for corporate tax returns that are due in the next 45 days - If your year-end is September or October 2019 - this means you. Although nothing has been specifically announced we are hopeful of an extension will be allowed.
Relief of Corporate Tax Payments The deadline for businesses to pay any income tax amounts that become owing or due after March 18, 2020 and before September 1, 2020 has been extended to September 1, 2020. This means you will not be assessed any penalties or interest if your balance due is paid by September 1.
Mail sent to CRA CPA Canada is reporting that there have been issues with mail and courier deliveries to CRA, and that some drop-boxes have been shut down during this outbreak. We encourage you to use CRA's digital services for filing and making payments to CRA to avoid misapplication of your payment and/or reporting. CRA may impose failure to file penalties if your delivery is not received in a timely manner.
CRA Call Centres CRA is advising that due to staffing during the COVID-19 crisis, they are encouraging the use of electronic means, such as my account. For personal accounts, the call centres are only accepting calls dealing with 2019 tax returns.
Collections Collection activities on new debt has been suspended until further notice, and the CRA Debt Management Call Centre is not currently available.
Audits The CRA will not contact any small or medium (SME) businesses to initiate any post assessment GST/HST or Income Tax audits for the next four weeks (from March 19, 2020).

For the vast majority of taxpayers, the CRA will temporarily suspend audit interaction with taxpayers and representatives. Interaction with taxpayers will be limited to those cases where the legal deadline to reassess a tax return is approaching, and in cases of high risk GST/HST refund claims that require some contact before they can be paid out.
Please check out our blogs for information on Wage Subsidies and How to Complete ROEs.
Check back with our blog. We will try to publish relevant information for our business customers as it becomes available.
Stay safe, and take precautions to stay healthy.
This blog was not meant to provide specific advice or opinions regarding the topic discussed above. For further clarification, please speak with your tax advisor.
GBA LLP is a full-service accounting firm in the Greater Toronto Area, but we primarily service all of Ontario as well as the rest of Canada, except Quebec. Our team of 21, provides Audits, Reviews, and Notice to Reader financial statements, as well as corporate tax returns. We also provide specialized corporate tax and succession planning for small and medium business, as well as some general advisory services.
If you would like to schedule a call to discuss your accounting or tax needs with one of our team members, please complete the free no obligation meeting request on this page.