COVID-19 and Your Business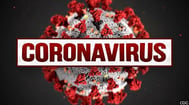 We have been receiving many calls from our business customers and what they should do with respect to COVID-19 or Corona Virus. We wanted to take this time to give you some brief information about Employment Insurance.
The Federal Government has waived the one week waiting period for EI due to sickness benefits. Meaning that the employee will receive payment as soon as they apply for EI. Payments are made bi-weekly, and their first payment is likely to be 3 weeks out.
For Your Business
From an employers' perspective, you have 5 days to issue the Record of Employment (ROE). The ROE is generally filed on line and the employee will receive a copy on-line as well. This link will take you to the Service Canada page for filing the ROE.
The following codes should be used when completing the ROE for your employee:
Code A - Shortage of Work / End of Contract or Season if: You've closed your business or adjusted your workforce as a precaution.
Code D — Illness/Injury for: Actual illness or an employee who has tested positive.
Code N — Leave of Absence if: An employee who has traveled and is now self-isolating.
BOX 18 — OTHER
The employee making a personal choice to distance them self out of an abundance of care.
Do Not put a note in this field. This "flags" the ROE in the system and may slow processing.
For Your Employee
From an employees' perspective, they can apply for EI using the following link.
It takes about 60 minutes to apply.
Wrap Up
Information about the governments' response to COVID-19 is fluid and more information will be released in the following days.
Check back with our blog. We will try to publish relevant information for our business customers as it becomes available.
Stay safe, and take precautions to stay healthy.
This blog was not meant to provide specific advice or opinions regarding the topic discussed above. For further clarification, please speak with your tax advisor.
GBA LLP is a full-service accounting firm in the Greater Toronto Area, but we primarily service all of Ontario as well as the rest of Canada, except Quebec. Our team of 21, provides Audits, Reviews, and Notice to Reader financial statements, as well as corporate tax returns. We also provide specialized corporate tax and succession planning for small and medium business, as well as some general advisory services.
If you would like to schedule a call to discuss your accounting or tax needs with one of our team members, please complete the free no obligation meeting request on this page.