COVID-19 and Your Business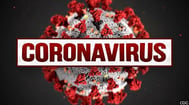 Today we wanted to take a moment to talk about the 10% wage subsidy that the federal government has implemented. We have been receiving many calls from our customers looking for some direction of how to take advantage of this subsidy.
Who is Eligible
You are an eligible employer if you:
are a non-profit organization, registered charity, or a Canadian-controlled private corporation (CCPC);

have an existing business number and payroll program account with the CRA on March 18, 2020; and
pay salary, wages, bonuses, or other remuneration to an employee.
Note, CCPCs are only eligible if their taxable capital for all associated companies is less than $15 million.
How Much is the Subsidy?
The subsidy is equal to 10% of the remuneration you pay between March 18, 2020, and June 20, 2020, up to $1,375 per employee and to a maximum of $25,000 total per employer.
Associated CCPCs will not be required to share the maximum subsidy of $25,000 per employer.
For example, if you have 10 employees, the maximum subsidy you can receive is $13,750 ($1,375 x 10 employees), even though the per employer maximum is $25,000.
How do I calculate the subsidy?
Most 3rd party payroll providers are implementing this into their payroll processing function. If you do payroll manually, you will have to do the calculation yourself. If you are a client of GBA, email your contact and ask for our easy to use excel calculator.
However, as an example, if you have 5 employees earning monthly salaries of $3,000 for a total monthly payroll of $15,000, the subsidy would be 10% of $15,000, or $1,500.
How do I receive the subsidy?
Once you have calculated your subsidy, you can reduce your current remittance of federal, provincial, or territorial income tax that you send to the CRA by the amount of the subsidy.
W
hen can I start reducing my remittances?
You can start reducing remittances of federal, provincial, or territorial income tax in the first remittance period that includes remuneration paid between March 18, 2020, and June 20, 2020.
Is the Subsidy considered income to my business?
Yes. If you receive the subsidy, you have to report the total amount as income in the year in which the subsidy is received.
If my business is closed and i have laid off my employees, can I still get the Subsidy?
If you did not pay salary, wages, bonuses, or other remuneration to an employee between March 18, 2020, and June 20, 2020, you cannot receive the subsidy, even if you are an eligible employer.
If you want to see our blog about How to complete ROEs for your employees in this difficult period click here.
Check back with our blog. We will try to publish relevant information for our business customers as it becomes available.
Stay safe, and take precautions to stay healthy.
This blog was not meant to provide specific advice or opinions regarding the topic discussed above. For further clarification, please speak with your tax advisor.
GBA LLP is a full-service accounting firm in the Greater Toronto Area, but we primarily service all of Ontario as well as the rest of Canada, except Quebec. Our team of 21, provides Audits, Reviews, and Notice to Reader financial statements, as well as corporate tax returns. We also provide specialized corporate tax and succession planning for small and medium business, as well as some general advisory services.
If you would like to schedule a call to discuss your accounting or tax needs with one of our team members, please complete the free no obligation meeting request on this page.