CRA Audit Project - Reviewing Your Vehicle Expenses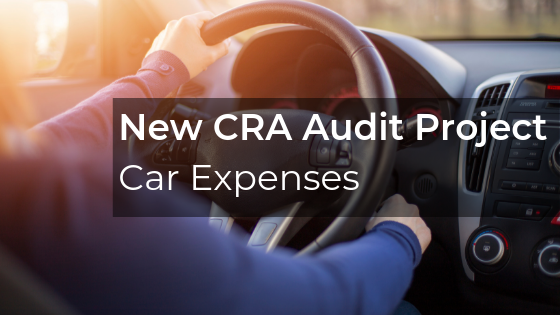 The team at GBA have observed an increased number of CRA reviews and audits surrounding vehicle expenses. We normally see a number of these each year, but this year, we feel like it has become a project for CRA to target these expenses, and we feel that it is important enough to not only tell our clients how they can ensure that they are protected, but to tell the general public as well by way of this blog.
These expenses can be found in several scenarios with individual and/or corporate taxpayers. With individual taxpayers, if you are using your vehicle as part of your business as a sole proprietor, or as part of employment expenses, your risk of being audited has increased over the past year. So, if one of the above situations applies to you, please continue to read the following as we explain how to audit proof your taxes.
Determining The Business Use of the Vehicle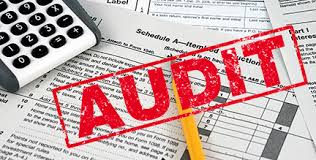 If you are a sole proprietor or use your vehicle in performing your office of employment, you can deduct a percentage of expenses that relate to that business use of the vehicle. In order to calculate what the percentage is you need to track your mileage so that you can allocate between personal and business use. CRA will ask for a mileage log every time they audit vehicle expenses. There are a number of apps out there that calculate and track mileage for you, such as Mile IQ or even QuickBooks On-line (QBO). These are relatively inexpensive and can be part of your business expenses as you are using it to track your mileage. Without actually tracking your mileage, you cannot argue with CRA that their mileage calculation is too little, so you are left with just having to accept their calculations, or they may even deny any deductibility of your expenses.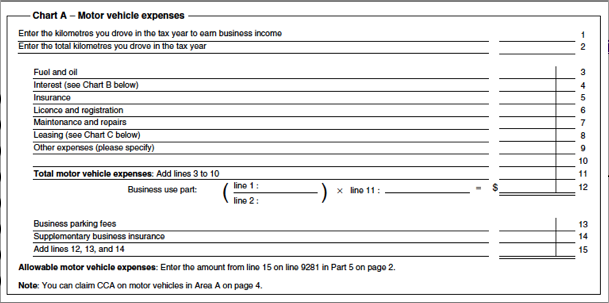 All the expenses related to the vehicle will be deductible based on the percentage of business use as calculated above. So even a slight adjustment to the percentage can have a huge impact on the deduction. Remember, you can expense gas, repairs and maintenance, insurance, license plate, parking and tolls, interest on the financing, as well as lease expenses or depreciation on the vehicle.
Company Owned Vehicles and the Taxable Benefit
If a corporation owns the car, then all the expenses should go through the corporation. The corporation has to factually own the car as well – sounds logical, but some people still have the car in their name or jointly in their name with the Corporation – CRA will take exception to this. In order for it to be deductible in the corporation, the vehicle has to be in the corporation's name.
Additionally, if the corporation owns the vehicle, make sure that there is a taxable benefit for the personal use portion of the vehicle to the owner/employee who has use of the vehicle. In rare cases, there will not be a taxable benefit, but it is one of the first things that CRA will look at when they are reviewing the vehicle expenses.
If the owner/employee uses their own vehicle, the corporation can reimburse them for the business use of their car. This is done by way of a tax free reimbursement as long as it is done using the kilometre method as approved by CRA. The CRA allows the corporation to reimburse an employee for using the personal vehicle for business use up to $0.58 for the first 5,000 km in a given fiscal year. Any kilometres above that are reimbursed at $0.52 – note this amount includes GST/HST, so the corporation can take an Input Tax Credit on the reimbursement.
Deductibility Limits of Leasing and Purchasing
The last major point is the deductibility of the vehicle of the corporation or the employee/sole proprietor. Most vehicles would be considered a passenger vehicle which has the following limits in terms of deductibility: $800 per month for a lease payment and $30,000 for a purchased vehicle – both amounts are net of GST/HST. However, non-passenger vehicles that are primarily used for business (examples include: work trucks, farm equipment, etc.) are not limited to the lease maximum or purchase maximum.
Bonus remark – if you are using your car as an employee expense (ex. You are a sales representative), please make sure you have a completed T2200 – Conditions of employment signed by your employer clearly indicating that you need a vehicle to fulfill your job responsibilities. This will make your experience with CRA a much less stressful event.
---
This blog was not meant to provide specific advice or opinions regarding the tax treatment discussed above. Should you have a question about your vehicle deductibility, please discuss it with your tax advisor.
GBA LLP is a full-service accounting firm in the Greater Toronto Area, but we primarily service all of Ontario as well as the rest of Canada, except Quebec. Our team of 20, provides Audits, Reviews, and Notice to Reader financial statements, as well as corporate tax returns. We also provide specialized corporate tax and succession planning for small and medium business, as well as some general advisory services.
If you would like to schedule a call to discuss your accounting or tax needs with one of our team members, please complete the free no obligation meeting request on this page.