CRA Audits Increasing Every Year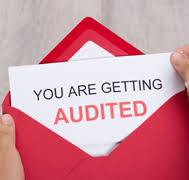 Do a Google search on CRA (Canada Revenue Agency) Audits and you will find hundreds of articles about how CRA is spending more money to hire more auditors and improve statistical analysis to improve targeted audits. A few years ago, CRA reported to Parliament that random audits detected significant non-compliance in 12.2% of cases. However, targeted audits based upon certain risk assessments detected a whopping 46.7% of non-compliance. To this end, CRA has proposed to increase spending by $1.2 billion by 2024-25 to hire new auditors to improve tax compliance -- and they expect to recover and collect $5.8 billion more in taxes as a result.
We should first understand why taxpayers get audited, then we can talk about things you can do to alleviate the anxiety. So what activities or characteristics will increase your risk of getting audited?
Selling Real Estate
The 2019 Federal Budget allocated $50 million to CRA over the next 5 years to create four new dedicated real estate audit teams. A few years ago, taxpayers had to start reporting the information of their principal residence disposals on their tax returns. This information is now being cross-referenced with Land Registry Offices to ensure that tax exemption claims are legitimate, and that capital gains on taxable property (like cottages) are identified, and that profits from house flipping are treated as regular income as opposed to capital gains.
Where you live
Sounds weird right, but it is nothing new. For example if you live in a neighbourhood where the houses are really expensive for your city, but you make nearly no income - well some people (CRA included) might wonder how you can afford that. It may be just as simple an explanation as you inherited money, or the house, or maybe you won the lottery. However, if the answer isn't simple, CRA could examine your bank statements and other items to determine your net worth - essentially looking for unreported income on which they can tax you. If you are found to be intentionally misrepresenting your income tax liabilities, expect a world of hurt (penalties and interest and potentially criminal charges to be levied against you).
Continuously Filing Taxes with Business or Rental Losses
If you are operating a small business that continues to lose money, CRA may come and ask some questions - especially if you have a "day" job. The Income Tax Act allows you to use these losses to reduce income from other sources, which reduces your tax liability. Losing money for a few months, or even a year or two may be expected with a start up, however, if you lose money repeatedly, CRA will audit you to determine if there is a reasonable expectation of profit in this business and whether a "reasonable person" would continue to inject money in this business to fund the losses, or is this just being done to create a loss for tax purposes. Should this happen to you, you should be prepared with a business plan showing how you intended to get your idea to translate into a reasonable expectation of profit. Perhaps your business plan showed losses for 2 years before turning into a break even scenario. Regardless, it is hard to argue with hindsight against CRA, so for that reason we suggest documenting why you are getting into the business activity, what your expectations are, what milestone events you are looking for, etc. When dealing with losses, it is important to continually evaluate the future of the business, before CRA does it for you. The downside of CRA determining that there was no realistic expectation of profit or you were not being reasonable, is that all the expenses would not be deductible for tax, and you would be responsible for repaying the taxes on these deductions to CRA along with interest.
Changes From Your Prior Tax Return(s)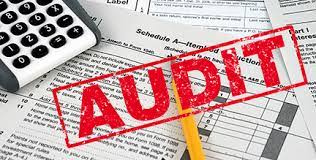 If you report significantly different levels of income (particularly self-employment earnings) from one year to the next, or report deductions or credits that are inconsistent with past filings, the taxman could ask questions. These questions may simply be a review (asking to see donation or medical receipts, for example) or could lead to an all out audit.
Failure to Respond to CRA Requests
You know those letters that you never even opened?
If the CRA asks you for information or to file a return and you fail to send it to them, you're at risk of being audited. You want to meet the taxman's requirements and requests, but if you think the CRA is asking for too much, speak to a tax lawyer.
Sometimes missing payments, like payroll source deductions will also trigger an audit, if only to assess penalties and interest. The best philosophy is to keep your head down and don't be the low hanging fruit, so to speak. File on time, pay on time, and make sure the balances match the remittances.
You're Filing an Adjustment
If you've made a mistake on your tax return, you can fix it by filing Form T1-ADJ, an adjustment request. In fact in certain situations, you have up to 10 years to fix a problem with your personal tax return. It is important that you have the necessary receipts and documents to support your adjustment. But be aware that filing an adjustment can flag your tax return and prompt a closer examination by the CRA.
What you do
What's that you say? Yes, some occupations or benefits will just put you in a higher risk profile than others. For example - you are a sole proprietor and do home renovations for a living. CRA believes that this profession involves a high percentage of cash transactions. So expect to be audited. For that matter, any business that involves a lot of cash is likely to be audited more often than ones that are not.
Maybe you are a real estate agent and you get a T4A with your commissions - all is good right? Wrong, although your income will not be questioned, your expenses may be. Things like entertainment, vehicle, pretty much everything.
Lastly another area are employees that report employment expense deductions. Use of the home or vehicle is an area that has seen more scrutiny from CRA over the past 5 years. So if this is your situation, ensure you have the appropriate form T2200 Conditions of Employment properly completed and signed and keep your receipts.
Audit Shield - How to Sleep Better at Night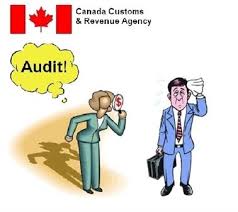 I think what you should take away from this article is that it is no longer a question of "if" but "when" will you be audited. So how do you deal with that anxiety. Well, you can always stick your head in the sand and hope that your number never comes up. Or you can take steps to sleep better at night.
1) Keep all your receipts. There are apps now that will scan the receipts and import and attach them to your accounting programs. Apps like Hubdoc and Receipt Bank (both available in Canada) will upload the receipts into QuickBooks Online (QBO). Then you can lose the receipt as it will electronically filed. The old fashioned way of keeping your receipts in a bankers box and potentially misfiling or losing receipts can end up with CRA reducing your expenses, even if it is still showing as going through the bank - think of it this way. Losing $1,000 of receipts will actually cost you at least $150 in taxes, then you would add on interest.
2) Don't mix personal expenses with your business expenses. CRA has the right to look at your bank accounts. If you do not have a bank account for your business, you will have to disclose your personal accounts. Or if you run personal expenses through your corporate account, it may give the auditor an uneasy feeling - either way, get ready to have a longer relationship with your new friend.
3) You do everything right and you're clean as a whistle, but you still fear getting audited. Subscribe to Audit Shield.
Audit Shield is a fee waiver program that is backed by an insurance provided by Lloyd's of London. It is optional to get, but if you have subscribed to it and get audited by CRA, or EHT, HST, Payroll or Taxes, Audit Shield will pay the accounting fees associated with the audit - up to $20,000 of our fees annually (certain conditions apply). The fee for Audit Shield is dependent on the revenue and starts at less than $200 per year. All of our fees, including the need to include lawyers are paid by the fee waiver insurance. Any taxes, interest and penalties remain the responsibility of the taxpayer.
At GBA, we think we have had better results than most accountants. Although the number of audits that we are defending for our clients keeps increasing each year, the percentage of CRA "wins" is far below the 75% that CRA states publicly as their winning rate. With Audit Shield our clients do not have to concern themselves with the question - "Is It Worth Fighting?" Without a cost to them for our fees, we are willing to go to bat for them, if only on the principle.
So if you worry about getting audited by the CRA and it is keeping you up at night and counting sheep isn't helping, contact us or another accounting firm that offers Audit Shield to see if it is right for you.
---
This blog was not meant to provide specific advice or opinions regarding the tax treatment discussed above. Should you have a question about your vehicle deductibility, please discuss it with your tax advisor.
GBA LLP is a full-service accounting firm in the Greater Toronto Area, but we primarily service all of Ontario as well as the rest of Canada, except Quebec. Our team of 20, provides Audits, Reviews, and Notice to Reader financial statements, as well as corporate tax returns. We also provide specialized corporate tax and succession planning for small and medium business, as well as some general advisory services.
If you would like to schedule a call to discuss your accounting or tax needs with one of our team members, please complete the free no obligation meeting request on this page.