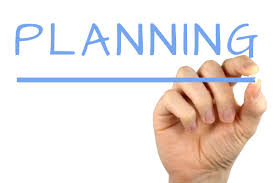 Today, I was talking with one of our clients about whether they qualify for the 75% wage subsidy.
Sadly, they have been closed since the beginning of the COVID crisis, but now with the governments willing to slowly start opening some businesses, they are looking to bring back their employees and slowly start working again.
They did not think they qualified, as when they were closed they had no employees, and now that they are opening in May, they don't expect a full 30% drop in revenue year over year.
However, because of the way the law was written, you first determine eligibility and then you calculate subsidy.
Additionally, the eligibility is determine by experiencing a decrease of revenue of 30% or more for April and May (15% for March 2020), or being eligible during the immediately preceding period.
For example, if you experienced a drop greater than 30% in April, you would qualify not only for April, but also May.
Needless to say she was pleasantly surprised by this.
So is this a planning opportunity? Should you want to consider rehiring employees to help sanitize your workplace? Remember you can also re-hire employees for the period that they were laid off in order to have them eligible for the subsidy calculations.
I can see plenty of examples of businesses that may have been closed and may be opening up soon:
Nurseries and Garden centres,
Restaurants,
Landscaping and lawn care,
Construction and installation services,
Advertising and Digital Marketing agencies,
Architects and Designers,
essentially, if you have been shut down, and now can open - you probably qualify.
Be cautious with the 75% wage subsidy. The rules are complex, and you must remember that you must continue to use the same accounting principles that you used before the COVID Pandemic - no delaying revenue to make the required drops, no increasing wages just to maximize the subsidy.
If you need assistance, or GBA professionals are here to help. Click here for further information.
---
This blog is not meant to provide specific advice or opinions regarding the topic(s) discussed above. Should you have a question about your specific situation, please discuss it with your GBA tax advisor.
GBA LLP is a full-service accounting firm in the Greater Toronto Area, but we primarily service all of Ontario as well as the rest of Canada virtually, except Quebec. Our team of 20+, provides Audits, Reviews, and Notice to Reader financial statements, as well as corporate tax returns. We also provide specialized corporate tax and succession planning for small and medium businesses, in addition to general advisory services.
If you would like to schedule a call to discuss your accounting or tax needs with one of our team members, please complete the free no obligation meeting request on this page.