Ready, Set, Go!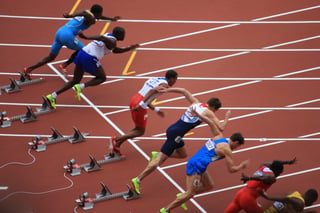 Today, April 27th, 2020, certain employers will be able to apply to receive the 75% Canada Emergency Wage Subsidy (CEWS).
This temporary subsidy, which is available to qualifying employers who have lost revenue during the COVID-19 crisis, provides an amount to employers equal to 75% of employees' remuneration paid, up to a maximum of $847 per week per employee from March 15, 2020 to June 6, 2020.
CRA notes that employees who have been laid off or furloughed, must be rehired and paid before they can be included in the subsidy calculation.
As the wage subsidy claim period is now open, eligible employers that intend to claim the subsidy should act quickly to determine whether they qualify, and to prepare and document their applications. Early application will help ensure that any payments from the CEWS program are provided quickly following the successful processing of their application.
Application Process
Eligible employers that intend to make a CEWS application will have to do so online through the CRA My Business Account portal. Employers that do not have a My Business Account should register for an account as soon as possible.
Employers that are unable to register for My Business Account portal must obtain an online web access code and use the online application form (also available as of April 27, 2020).
Alternatively, if you have given authorization to a business or individual, they may also submit your application through CRA's Represent a Client Service Portal.
Calculating Your Subsidy
Employers will need to calculate the subsidy as part of the application process. This can be overwhelming and complex.
You will first need to determine eligibility - experience a drop in revenue of 15/30% depending on the qualifying period against the reference period.
You must then calculate the baseline remuneration of each employee for the period from January 1 through March 15.
This baseline remuneration is then compared to the qualifying periods for each pay period that was paid.
if the pay was greater than the baseline remuneration, then you use the baseline remuneration,

if the pay was less than the baseline remuneration, then you use the actual pay,

if the pay used, is greater than $1,130, then the employees' wage is eligible for the maximum wage subsidy,

if the pay used is less than $1,129, then multiply the wage paid by 75% to calculate the subsidy.

You must deduct the Temporary Wage Subsidy (10%) that you received from the application.
Special rules apply for additional subsidies for CPP and EI if the employee is laid off with pay. Additionally, special calculations are needed if you have employees on EI work sharing programs - please consult your GBA professional for more information.
Record Keeping
There is a high likelihood of having these wage subsidies audited over the next 6 years. We have heard that these audits can begin by the end of May 2020. You must keep records that documents the decrease in revenue and remuneration paid to employees. Additionally, CRA also noted that you may be asked to provide a full list of employees and their Social Insurance Numbers (SIN) for verification after applying.
Rehiring of Employees
CRA's guidance for claiming wage subsidy for employees that were laid off and rehired, state that they become eligible retroactively for the subsidy, as long as they were rehired and their retroactive pay and status meet the eligibility criteria for the claim period.
These employees must be rehired and paid before they can be included in the subsidy calculation. In addition, rehired employees that received or continue to receive the CERB may be required to repay some or all of these amounts, depending on their specific individual circumstances.
Feeling Overwhelmed? We Can Help
The CEWS 75% Wage Subsidy is a complex legislation, with no ability to amend your application if you short change yourself - potentially leaving tens of thousands of dollars on the table. It is therefore extremely important to understand the nuances of this subsidy as well as the 10% TWS subsidy program.
As your trusted advisors, GBA is here to help. Because your business is unique, our experienced professionals are able to assist your business in determining the maximum subsidy you may be entitled to based on the numerous qualification criteria.
If you need further information on how GBA can help your business with navigating these complex subsidy programs, click this link.
---
---
This blog is not meant to provide specific advice or opinions regarding the topic(s) discussed above. Should you have a question about your specific situation, please discuss it with your GBA tax advisor.
GBA LLP is a full-service accounting firm in the Greater Toronto Area, but we primarily service all of Ontario as well as the rest of Canada virtually, except Quebec. Our team of 20+, provides Audits, Reviews, and Notice to Reader financial statements, as well as corporate tax returns. We also provide specialized corporate tax and succession planning for small and medium businesses, in addition to general advisory services.
If you would like to schedule a call to discuss your accounting or tax needs with one of our team members, please complete the free no obligation meeting request on this page.